QUEENS IS THE FUTURE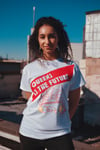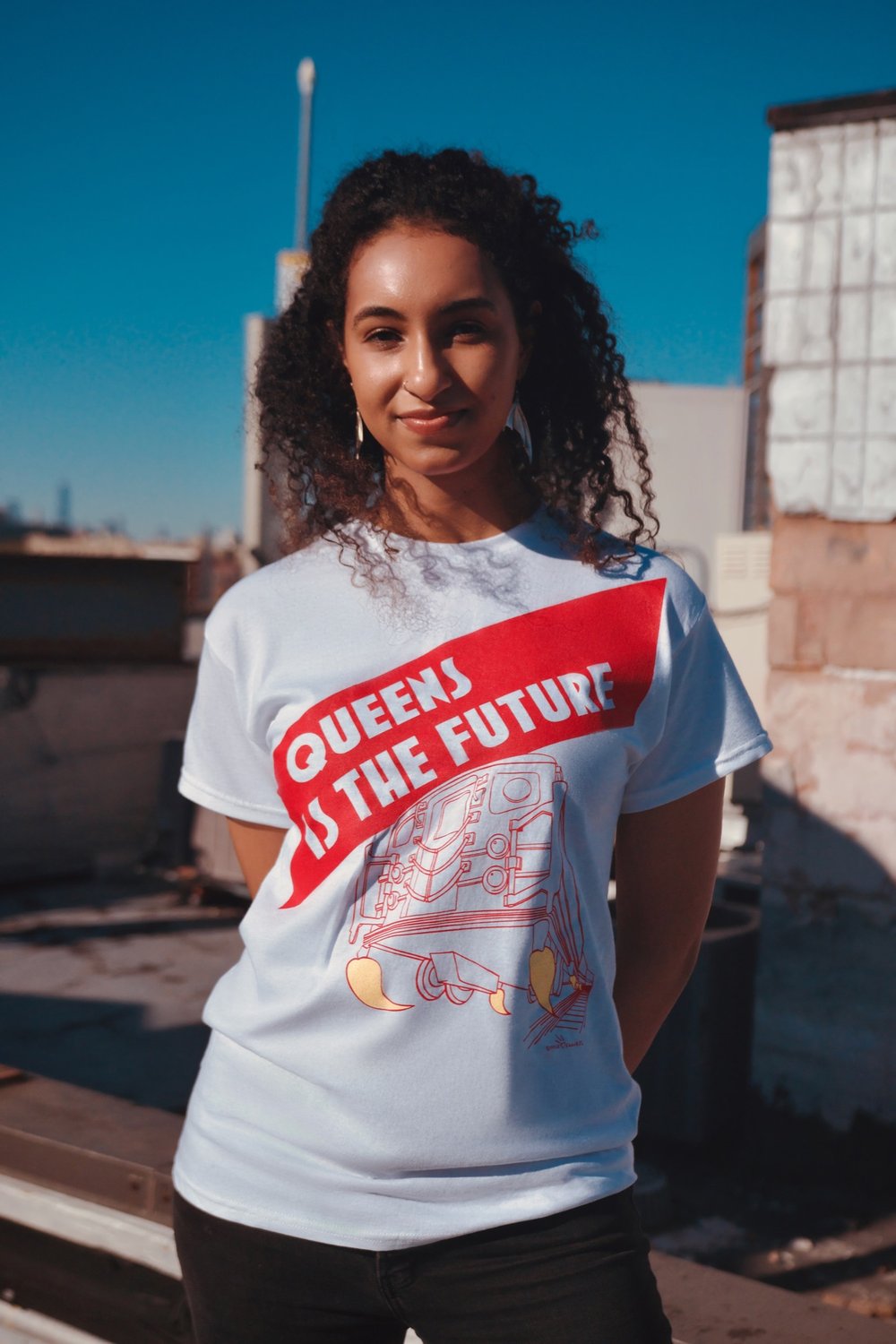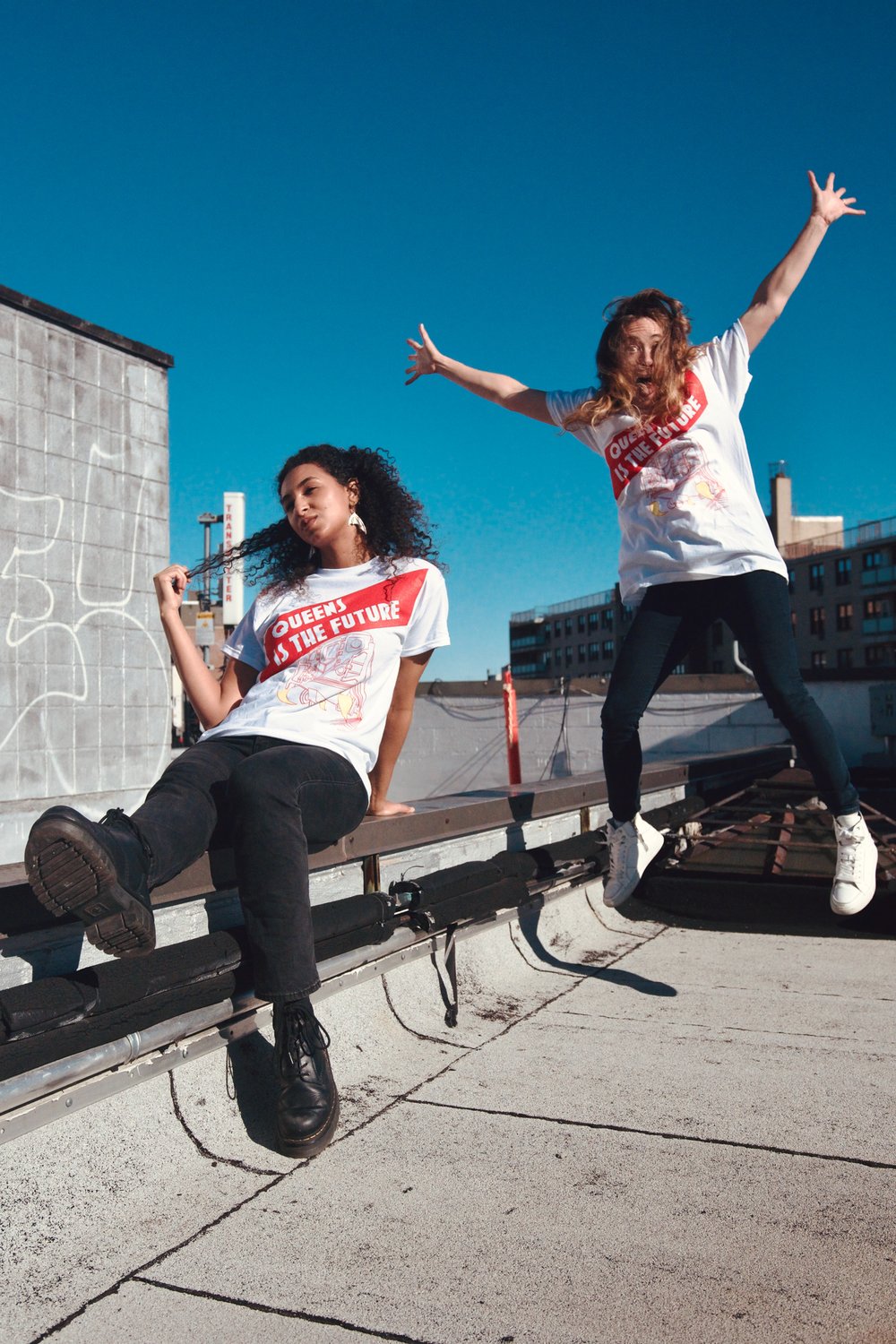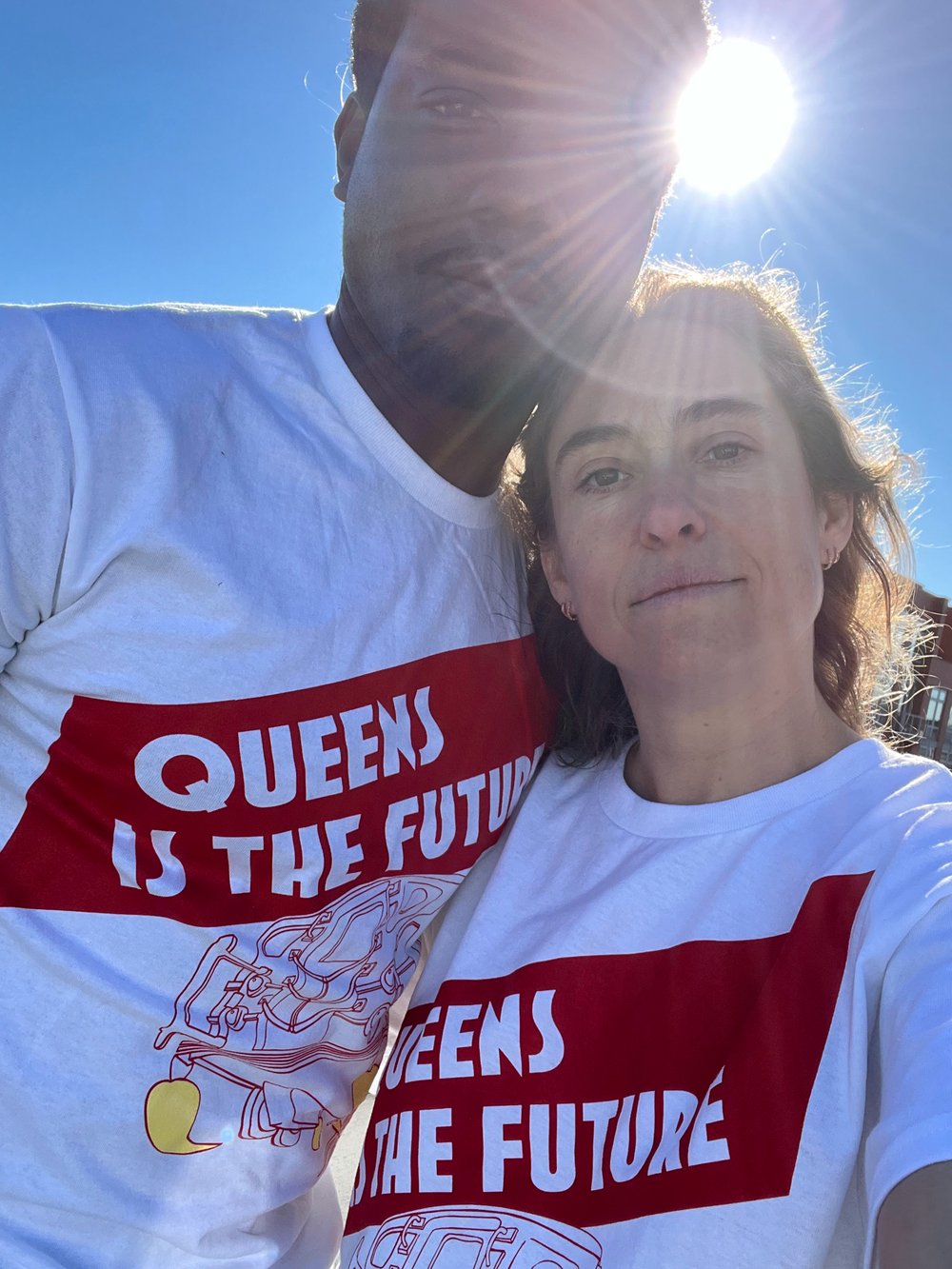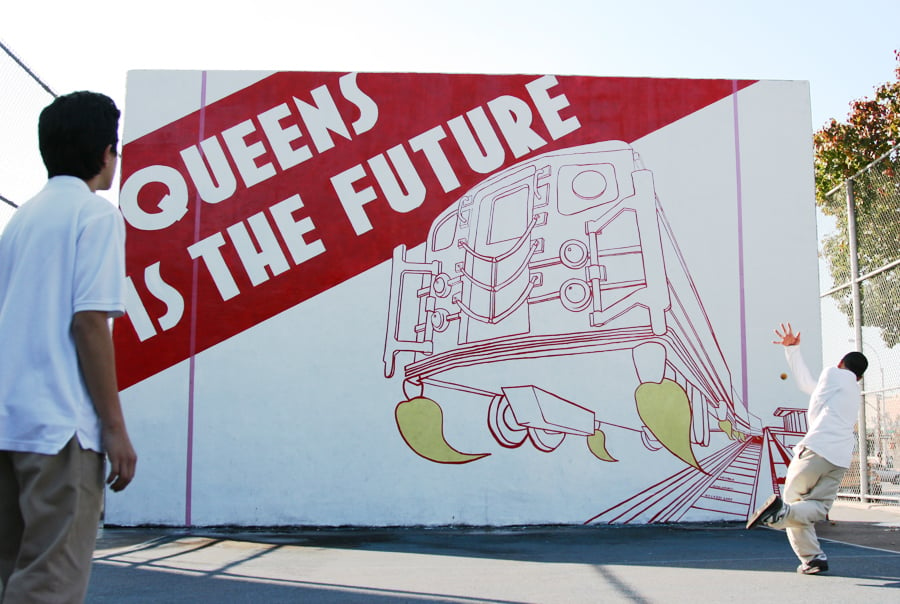 QUEENS IS THE FUTURE.... the shirt! The iconic Jackson Heights mural is now available as the iconic QUEENS IS THE FUTURE t-shirt. All cotton, silk screened in Queens, made to order.
* LIMITED TIME ONLY: Available til December 31 2023 *
Want it by xmas? Order by 11:59pm on December 1st.
Want it by January 20? Order by 11:59pm on January 1st.
There will be two ship dates so be patient. If you order your shirt the first week in December, you will not get it til mid January. <3
Josh and I created this mural, on a handball court in the schoolyard of IS 145 in Jackson Heights, Queens.
A few years later, this mural was altered without our permission by Sony Pictures as a publicity stunt for a Spider-Man movie. It was CRAZY. This story was told in The New Yorker.
In 2021, the original design was printed on t-shirts for the Jackson Heights Mile—organized by the Queens Distance Runners to benefit families displaced by the 8-alarm 89th Street fire which blazed that spring. The community showed so much love, it took our breath away.
In 2022, building on that momentum, we restored the mural, with support from Angelo Baque, Awake NY, Project Queens, NY State Assemblymember Jessica Gonzalez-Rojas, NY State Senator Jessica Ramos, Queens Borough President Donovan Richards, Jackson Heights Beautification Group, Principal Ivan Rodriguez, Assistant Principal Titus Sloane, the IS 145 PTA, Perri Robinson, and a grassroots campaign lead by the Queensboro restaurant. This story was told in Hyperallergic and Cool Hunting.
We love Queens! And we believe QUEENS IS THE FUTURE.
📸 by Seene